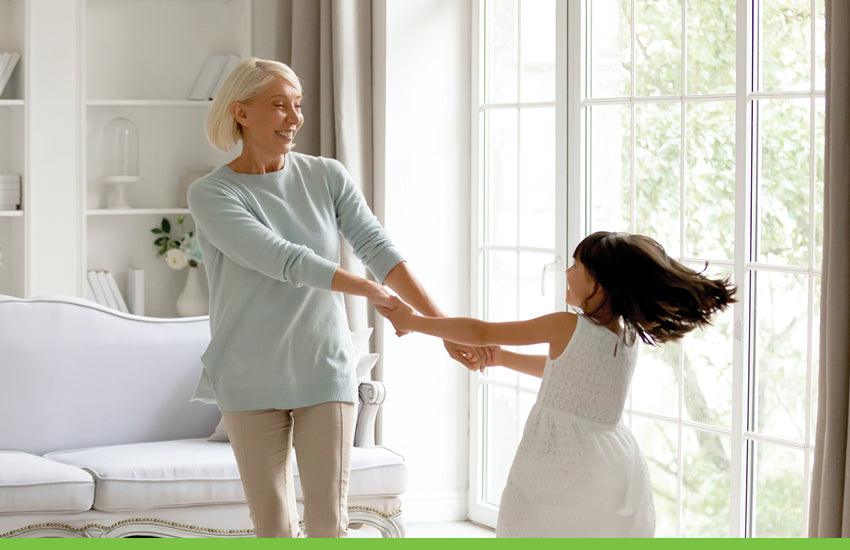 6 Types of People Who SHOULD Be Taking Collagen
As people seek modern solutions for improving overall health & wellness, collagen and collagen peptide supplements have seen a surge in popularity and demand across the US and the rest of the world. To comprehend this growing trend, it is helpful to understand exactly what collagen peptides are.
Collagen is the most abundant protein in the human body and plays in integral role in the makeup of bones, joints, tendons, ligaments and soft tissues. Often termed the "glue" that holds the body together, the collagen found in supplement form is composed of the three most prevalent kinds – either collagen Type I, II, III or a combination of all three.
Collagen peptides are a powdered derivative form of collagen that offer superior absorption and maximum bioavailability of the essential ingredients. Supplement your diet with this critical building block to experience youthful skin rejuvenation, muscle repair & restoration, injury prevention and rapid recovery times post-workout.
Find out if you're among the 6 types of people who ABSOLUTELY SHOULD incorporate collagen into their daily health regimen:
Seniors and The Elderly
Let's face it… none of us are getting any younger. But that doesn't mean a date on the calendar has to define you, or your lifestyle. Collagen is important for seniors and elderly individuals. This skin-restoring compound reduces dark spots, liver spots and the telltale signs of aging skin. It improves skin moisture levels, reduces dryness and bolsters overall health.
Collagen also strengthens and improves skin elasticity – making elderly men and women less prone to cuts, scrapes, abrasions and wounds that pose a greater health risk in the later years of life.
Women Age 35+
Wind back the hands of time and experience the rejuvenating, anti-aging skincare benefits of collagen. After the age of 35 our skin becomes looser, begins to sag and can take on an unsightly wrinkled appearance.
Regular daily supplementation with collagen boosts skin firmness and enhances suppleness, giving women everywhere (and men for that matter) an extra edge to look – and feel – like a younger version of themselves! Reduce wrinkles, fine lines and crow's feet while restoring your naturally youthful, radiant glow and taking 5-10 years (or more!) off your appearance.
Athletes
Athletes of all ages who take part in team and individual sports are one of the greatest demographics poised to benefit from the natural healing properties of collagen. Collagen is ideal for muscle repair & restoration and helps recover and replace critical proteins lost during physical strain and exertion.
Sports studies demonstrate that collagen protein may speed up injury recovery time, while simultaneously strengthening joints & ligaments for future injury prevention. This incredible supplement has also been shown to reduce joint pain associated with sports-related injuries.
Gym-Goers
Collagen is the quintessential compound responsible for building and repairing muscles, tendons, ligaments and cartilage stressed during exercise. It's an ideal source of protein and essential amino acids that aid in faster muscle repair & recovery. With collagen and collagen peptide powder, you are replenishing many of the proteins that get broken down during exercise.
Treat your muscles and connective tissues to premium post-exercise nutrition that is rapidly absorbed and utilized by the body. Make meaningful gains and crush every workout with this heavy hitting supplement!
Disabled and Fixed-Income Individuals
Adding collagen to your dietary regimen is a great way to maintain an optimally healthy lifestyle for individuals with physical limitations or disabilities. Collagen's multitude of positive health benefits improves mobility and daily quality of life, leading to more good days than bad ones. And ForestLeaf Advanced Collagen'sand Collagen Peptides' budget-conscious price points are designed to be affordable and accessible year-round to individuals on limited or fixed incomes, including veterans and retirees.
Injured and Limited Mobility Individuals
In one study, collagen peptides significantly improved perceived function of the ankle in activities of daily living and sports exercise. Decreases in ankle sprains and the risk of ankle injuries were shown in a three-month follow-up period. The authors of a second collagen study concluded on their own that oral supplementation with specific collagen peptides may accelerate the clinical benefits of well-structured calf-strengthening and return-to-running programs.
So, what does all this mean? In short, risk of injury decreases considerably while flexibility improves. Type II Collagen (one of the 3 major types found in ForestLeaf Collagen Peptides) showed fewer swollen joints, joint tenderness and better walk times. It can help relieve stiffness and pain resulting from rheumatoid arthritis, osteoarthritis and osteoporosis.
Cause for Concern? A Resounding "No!"
While results may vary, there aren't many known risks to consuming collagen in supplement form. Some individuals with common allergies may have certain concerns about finding a collagen supplement that won't cause a reaction. With this in mind, ForestLeaf collagen contains ZERO dairy, gluten, eggs or nuts.
Some have reported a lingering bad taste after taking other collagen supplements on the market. ForestLeaf's innovative solution lies in our powdered collagen, which can be conveniently and discreetly added to any hot or cold drink. Add one heaping spoonful to coffee, smoothies, breakfast bowls, protein shakes, or simply dissolve in water. And don't hesitate to get creative in the kitchen! There are tons of recipes online incorporating collagen that are worth giving a whirl.
Listen to some of the reasons why thousands of customers are raving about ForestLeaf Advanced Collagen and Collagen Peptides:
Amazon shopper 'Handygrl' discusses how she wasn't expecting such fast changes to her hair:
"I'm still waiting for it to build up in my system for the joint effects but my hairstylist noticed my hair grew even more this time. She also said my hair was extra silky. My hair already is in great shape so it had to be a noticeable difference for my stylist to make a comment. I'm doing nothing different with my hair products.
My daughter is a makeup artist and was doing my makeup yesterday. She commented that my eyebrows were getting thicker and filling in more. I can only attribute this to the supplement.I'm going to keep taking it!!!"
Customer Pamela Rhody points out the subtle but definite results she noticed after one bottle:
"I bought this product because as I get older my hair keeps getting thinner. The results are subtle, but I can definitely tell a difference. The other difference is my nails. They are extremely hard and healthy now. I've always had trouble with weak nails that peel. Not sure I can tell any difference in my skin yet, but I'm hoping with continued use I will see results. I'm definitely going to continue using!"
And Nicole W. sums it up perfectly stating, "I really like this product. I started taking it for joint relief and noticed it helping my fine lines and wrinkles. Will keep taking it 😊 "
When it comes to health & wellness in 2020 and beyond, ForestLeaf's comprehensive line of ethically sourced and all-natural supplements has everything needed to optimize your body, streamline your fitness goals, and get the most out of each and every day. Rejuvenate skin, restore joints & tendons and improve your quality of life with ForestLeaf Advanced Collagen and Collagen Peptides.
---