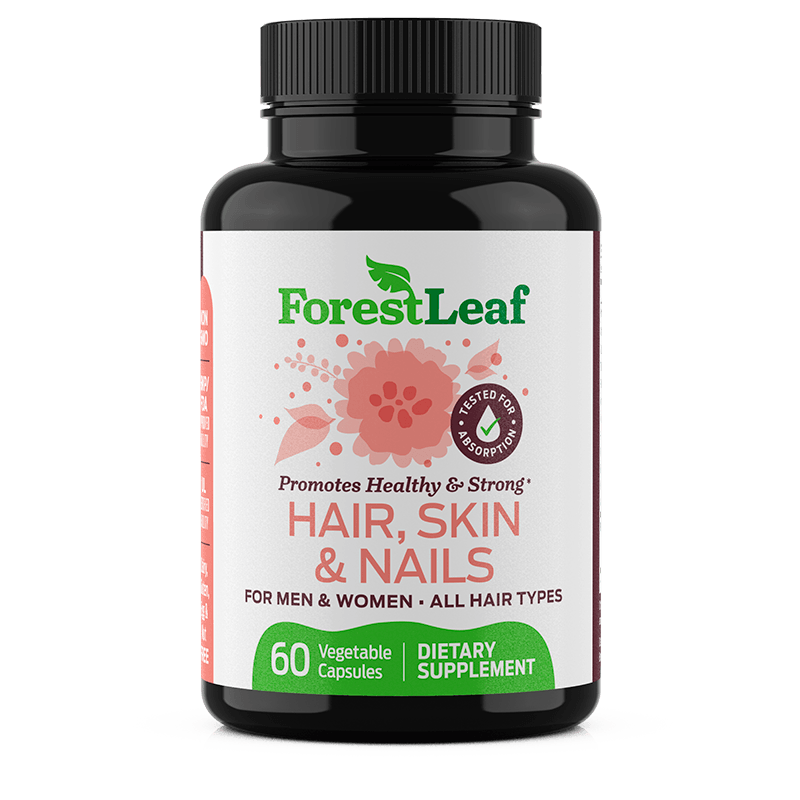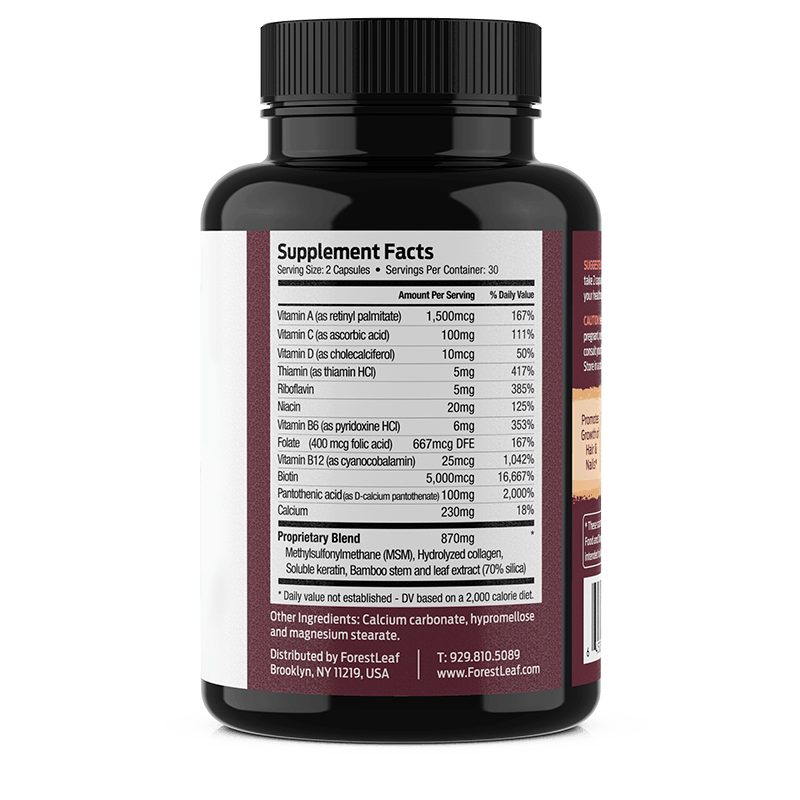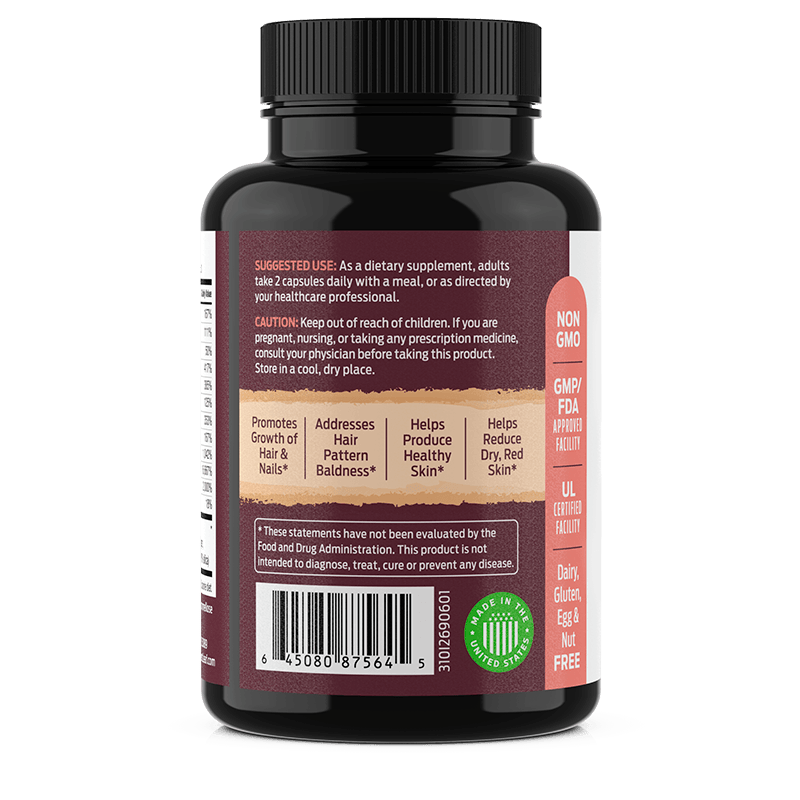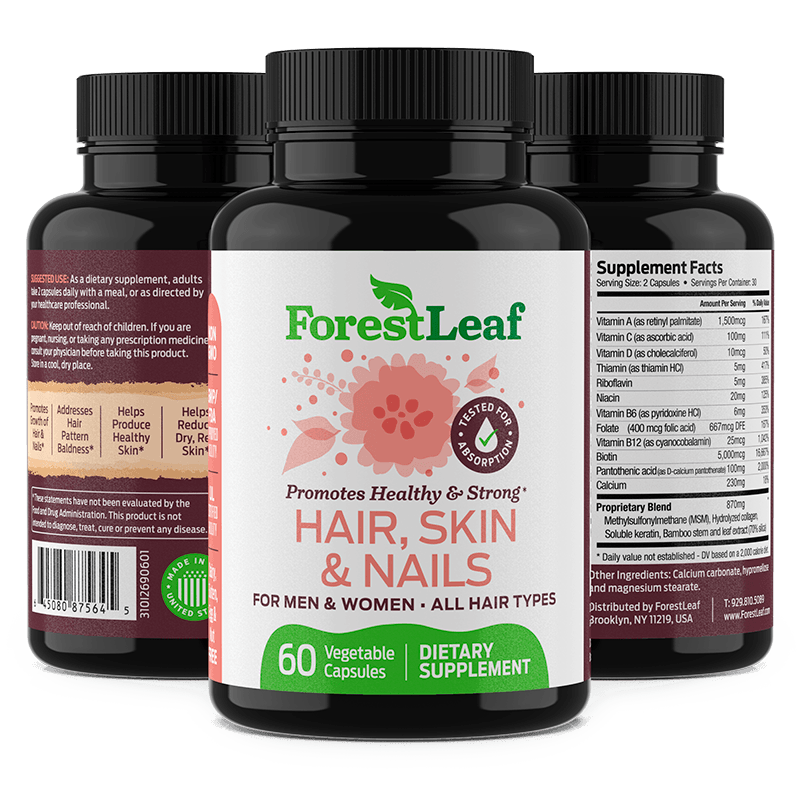 Free Shipping
on Orders over $49.99
60 Day Money Back
Guarantee
REJUVENATING YOUR LOOKS
Unveiling a New You

Formulated with a powerful and fast-acting blend of Vitamin A, B7 and other natural vitamins to
stimulate thicker more luscious hair, radiantly glowing skin, and unbreakably beautiful nails.
Benefits
Unique blend of safe and natural ingredients to enhance skin, hair, and nail health
Includes all the restorative skin-boosting vitamins that experts recommend for healthy skin and nails
Addresses hair pattern baldness with natural DHT blocking properties
Also formulated with B7, B6, B12, MSM, keratin, and bamboo
Optimized for both men and women
*These statements have not been evaluated by the Food and Drug Administration. This product is not intended to diagnose, treat, cure or prevent any disease.
Product Information
Form : capsule 
Serving size : 2 capsule
Servings per container : 30
Contains : 60 Capsules
Directions : Adults should take 2 capsules daily, or as directed by your health professional, as a dietary supplement with food.
A uniquely bioavailable blend includes Vitamins A, C, B7, B6, niacin and biotin, among others, specially curated to promote optimal hair, skin and nail health.
This Keratin based substance is used to block pattern baldness by preventing DHT production.
Non-GMO. Free from gluten, dairy, eggs, and nuts. Third-party tested an independently verified for quality, potency, and absorption.