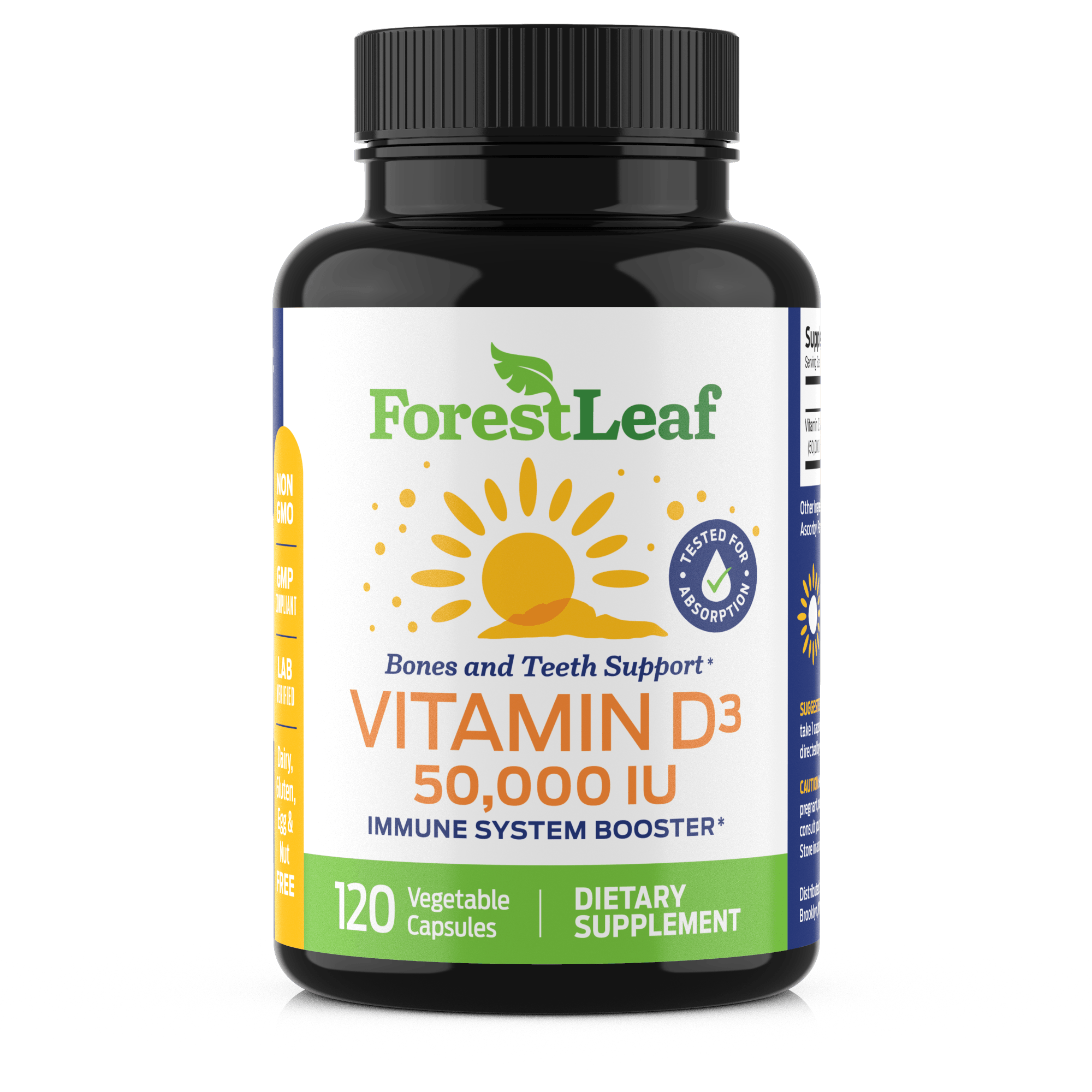 Free Shipping
on Orders over $49.99
60 Day Money Back
Guarantee
HARNESSING THE POWER OF THE SUN
Builds Bone Density and Immunity

Feel the power of the sun invigorate and restore your body with Vitamin D – the "sunshine vitamin". Lack of exposure to sunlight can lead to Vitamin D deficiency with lowered immune strength, brittle bones, depression and anxiety. Supercharge your life with this critical vitamin.
Benefits
Promotes healthy bone development in children
Helps prevent osteoporosis and bone degradation in adults
Can relieve seasonal depression and anxiety due to lack of sunlight
Delivers nutrition without exposure to harmful UV rays
*These statements have not been evaluated by the Food and Drug Administration. This product is not intended to diagnose, treat, cure or prevent any disease.
Product Information
Form : Capsule 
Serving size : 1 capsule
Serving size container : 120
Contains : 120 Capsules
Directions : Adults take 1 capsule weekly or as directed by your healthcare professional, as a dietary supplement with food.
Nourish your body with all the Vitamin D the sun's rays provide, without exposure to harmful UV rays. Vitamin D helps the body absorb calcium, essential for bone health.
Strengthen bones and teeth, lower your risk of fracture, and slow tooth decay.
Fortify your immune system to guard against sickness and infection.