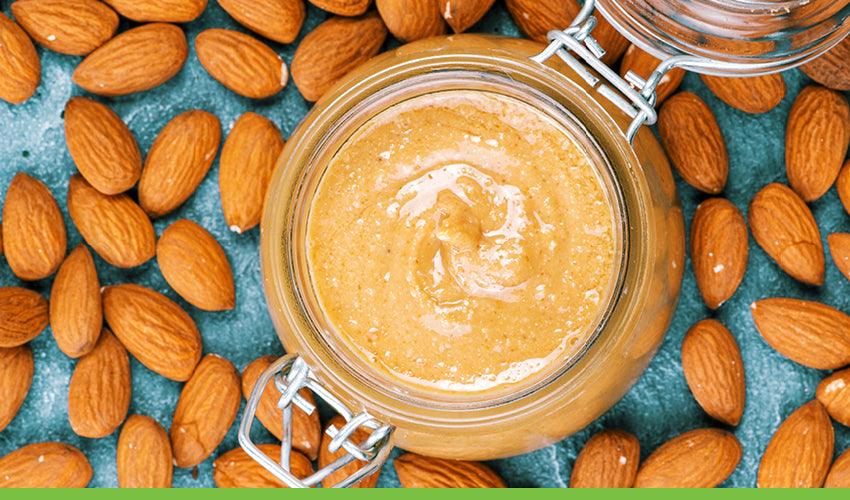 Collagen Mocha Almond Butter
Yields 1½ mocha almond butter cups
Ingredients:
2 cups raw almonds

1 tablespoon cacao

1 teaspoon instant espresso

1 tablespoon vanilla bean extract

½ teaspoon of salt flakes

2 scoops of ForestLeaf Advanced Collagen Peptides
Instructions:
Preheat your oven to 350°F.

Line a large baking sheet with baking/parchment paper (or a non-stick mat) and pour on your almonds, making sure they are spread evenly a.k.a. not crowded.

Roast your almonds for 10 minutes, until lightly toasted and deliciously golden.

Pour your roasted almonds into the bowl of your food processor or blender and process until smooth and creamy (or your desired consistency). Initially the almonds will grind down into a powder, give it a minute or two and the oils will extract and it will become deliciously, thick, rich and creamy. You may need to stop and scrape down the sides of the bowl occasionally.

Once you have blended to your desired consistency, add your salt, cacao, espresso, vanilla and coconut creamer and process until well combined.

Taste and adjust seasoning accordingly – add a little extra salt or more vanilla/cacao or coconut creamer if you feel the need and, if you prefer a thinner/more runny consistency feel free to add a drizzle of coconut oil to thin it out.
---