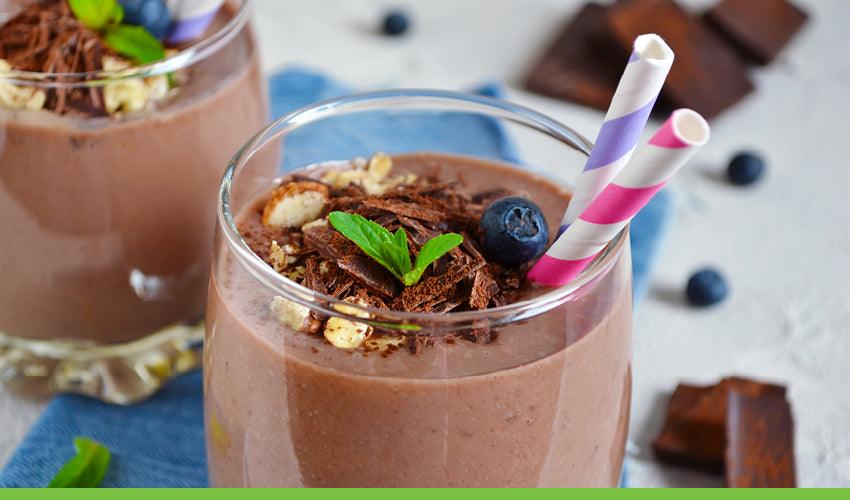 Coconut Cacao Maca Smoothie
Ingredients:
4 oz full fat coconut milk
1-2 tablespoons coconut MCT oil or ghee
6-8 oz unsweetened almond milk
2 tablespoons cocoa powder
1 teaspoon maca powder
Pinch of sea salt
1 teaspoon almond butter
2 scoops ForestLeaf Advanced Collagen Peptides
Optional sweetener: 1/4 cup raspberries, dash of cinnamon, or 1/2 teaspoon maple syrup
Instructions:
Add ingredients to high-speed blender.

Add collagen to blender and blend for 30 seconds until evenly combined.

Pour into 2 glasses; served chilled.
---